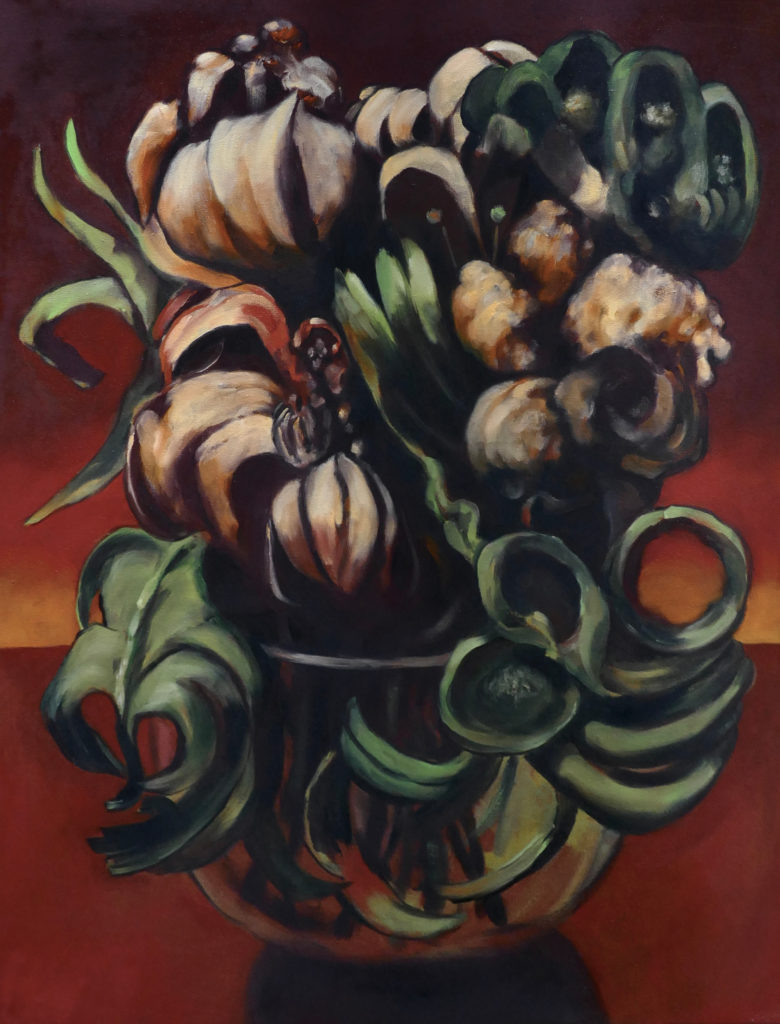 Normally I come across paintings of flowers walking through the collections of art museums. I was regularly fascinated when I saw flowers shining in front of a dark background.
It seemed to me as if they existed in their own dark hidden world from where they emerged into the light. Concealed to the first sight in the twilight, they often carry symbols of transitoriness like butterflies, the messengers of transformation. Yes, I do love this atmosphere.
When I leave my house close to the entrance there is a kiosk selling flowers. The owner greets me and I reply. He is in his shop from morning to evening in the cold and the heat. Selling flowers is a tough job, as well producing them. For example on African soil irrigated by scarce supply of water and robbed from subsistence farming. This is where the beauties come from which I put in a vase on the table.
I want to be aware of this when I buy flowers.
Sometimes I just pick flowers while hiking or take pics. And then I paint.
A step further is imagining flowers. The transition process from the perception of something to imagination, viewing the inside is one of the most important processes in art from my aspect. Sooner or later I start imagining objects. But at the same time it is important to work with real objects or nature in order stay in touch with reality.
I want to paint flowers with a sufficient degree of reality so that they are recognised as flowers. And abstract enough to be known as mine.
Vienna, 2021